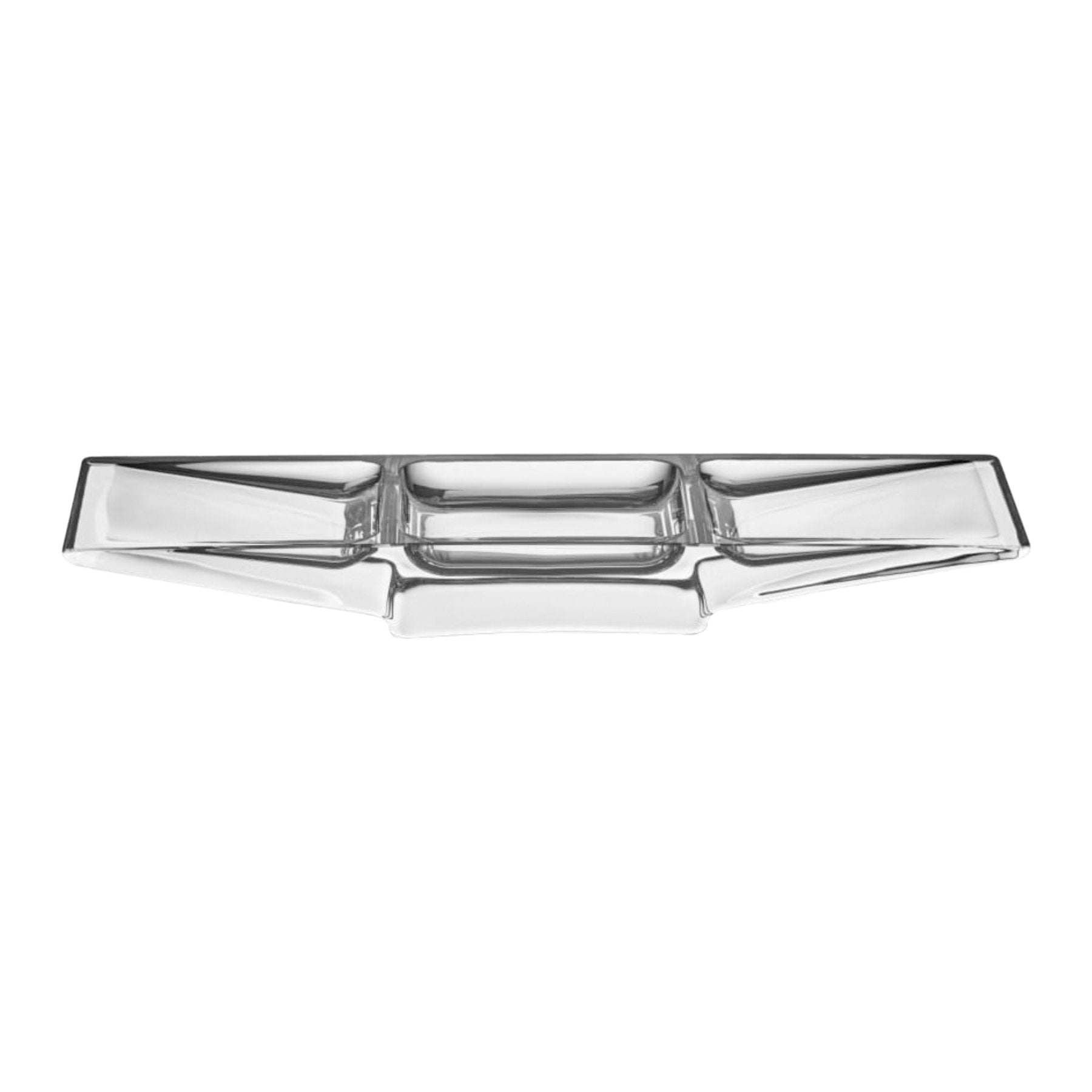 Design by Space Copenhagen
Part of the NUDE Silhouette collection designed by Space Copenhagen – this compartment tray explores the idea of transparency, fluidity and lightness that characterise the crystalline glass. Ideal as an understated ornament or for organising your household essentials, it can be used alone or combined with other trays and bowls from the collection to form a decorative arrangement.
Height: 32 mm
Width: 300 mm
Depth: 78 mm
Material: Lead-free crystal
The mastery and craftsmanship of handmade glass is a signature of NUDE.
NUDE prides itself in its artisanal approach to glassware, specializing in handmade, pure crystalline glass, be the pieces blown or press-blown. With their Master blowers, NUDE continues to hand
make much of the world's most acclaimed glassware.
We recommend washing this product by hand using a soft sponge, brush or by hand.
Please avoid using the scourer side of the sponge as it will create scratching on the surface of the glass.
After hand washing, let the product dry. Finish cleaning by drying and polishing the product using a soft cloth, preferably microfiber.
INTRODUCING
Space Copenhagen
Danes Signe Bindslev Henriksen and Peter Bundgaard Rützou are graduates of the Royal Danish Academy of Fine Arts. The pair launched Space Copenhagen,their design firm in 2005 where they work across disciplines, producing furniture, lighting and objects for interiors for residential and hospitality projects. The couple often use natural materials, and a subdued color palette that highlights craft.