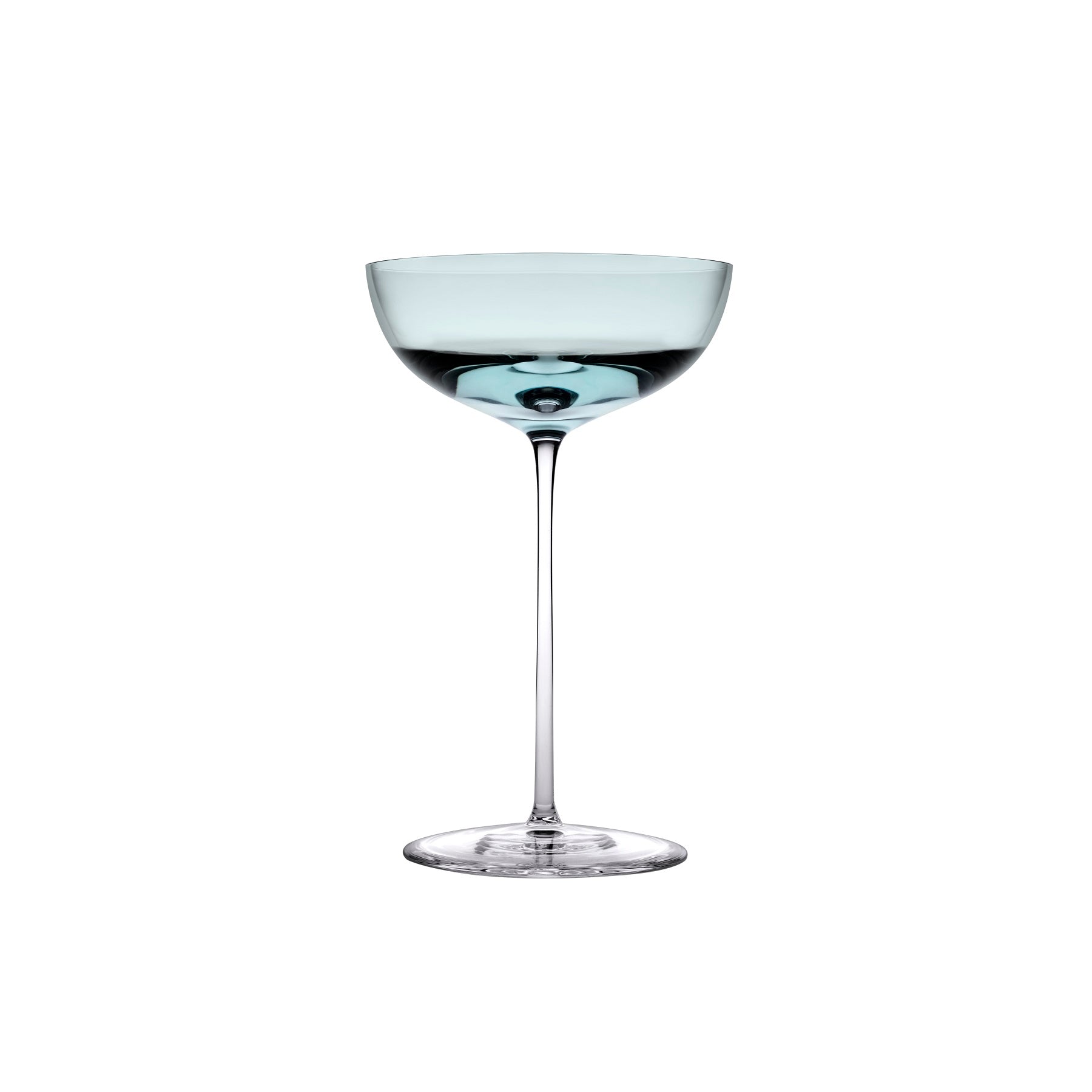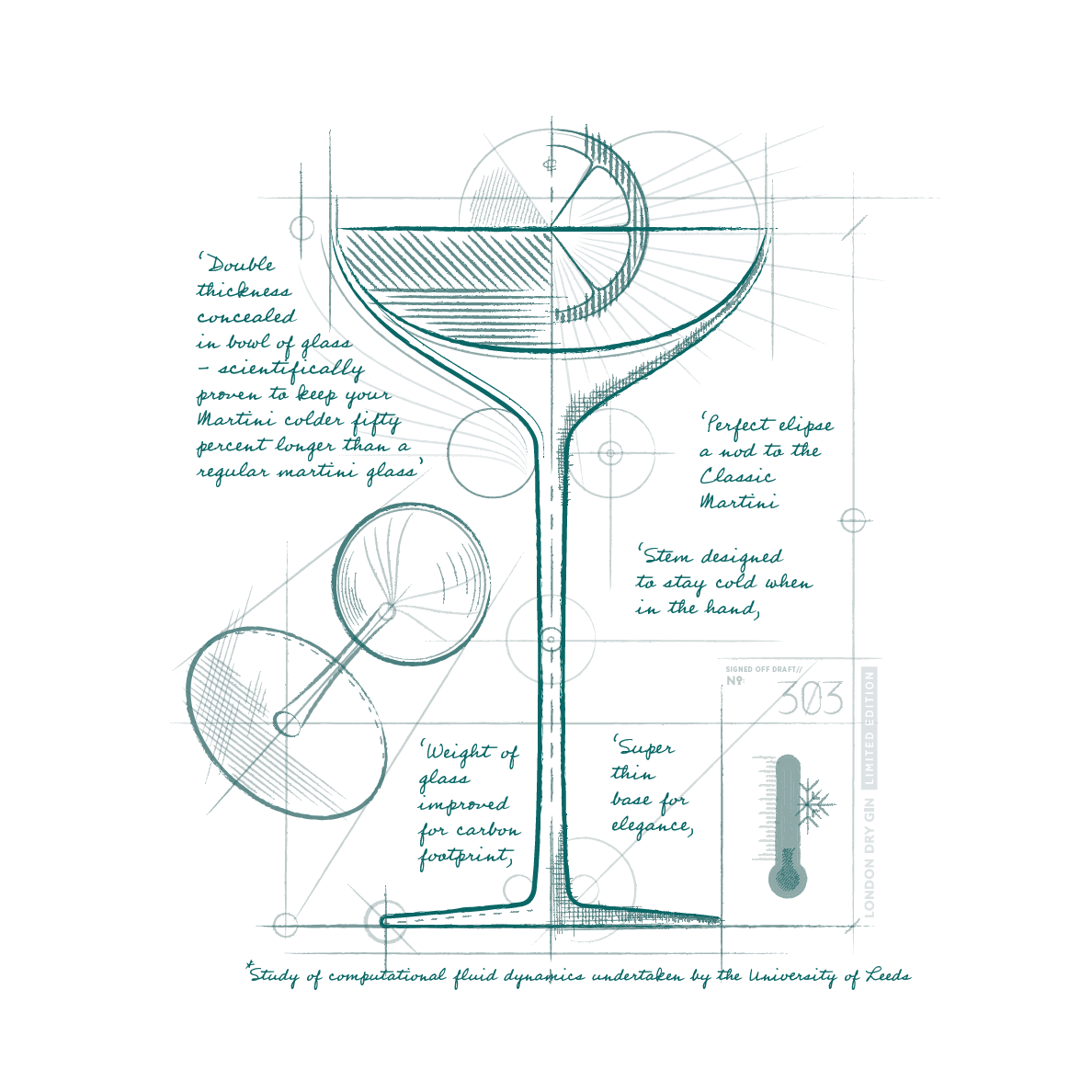 Exclusive release. Only Available only in Europe.
The NUDE No.3 martini glass is the result of a partnership with London-based luxury spirits brand No.3 Gin. Crafted from lead-free crystal in a cool turquoise hue, inspired by the distinctive No.3 Gin bottle, the delicate bowl is crowned with a crisp rim and set atop a statuesque transparent stem for a subtle contrast. Defined by its thick, heavy base, the expertly proportioned design has been developed around the research of Dr Junfeng Yang – a specialist in mechanical engineering at the University of Leeds – to ensure your drink stays cold for longer.
Capacity: 170 cc
Height: 163 mm
Diameter: 102 mm
Material: Lead-free crystal
Features: Suitable for the freezer. The actual glass keeps your drink cold 50% longer than a usual glass.
The mastery and craftsmanship of handmade glass is a signature of NUDE.
NUDE prides itself in its artisanal approach to glassware, specializing in handmade, pure crystalline glass, be the pieces blown or press-blown. With their Master blowers, NUDE continues to hand
make much of the world's most acclaimed glassware.
We recommend washing this product by hand using a soft sponge, brush or by hand.
Please avoid using the scourer side of the sponge as it will create scratching on the surface of the glass.
After hand washing, let the product dry. Finish cleaning by drying and polishing the product using a soft cloth, preferably microfiber.
The perfect glass, for the perfect Martini
NUDE x No.3 Gin
No.3 Gin and NUDE have collaborated to produce a limited-edition martini glass, enhancing every serve.
Double thickness concealed in the bowl of the glass - scientifically proven to keep your martini colder 50% longer than a regular martini glass.
Perfect elipse - a nod to the classic martini
The stem designed to stay cold when in your hand.
The weight of the glass improved to reduce carbon footprint.
Super thin - the base of elegance.