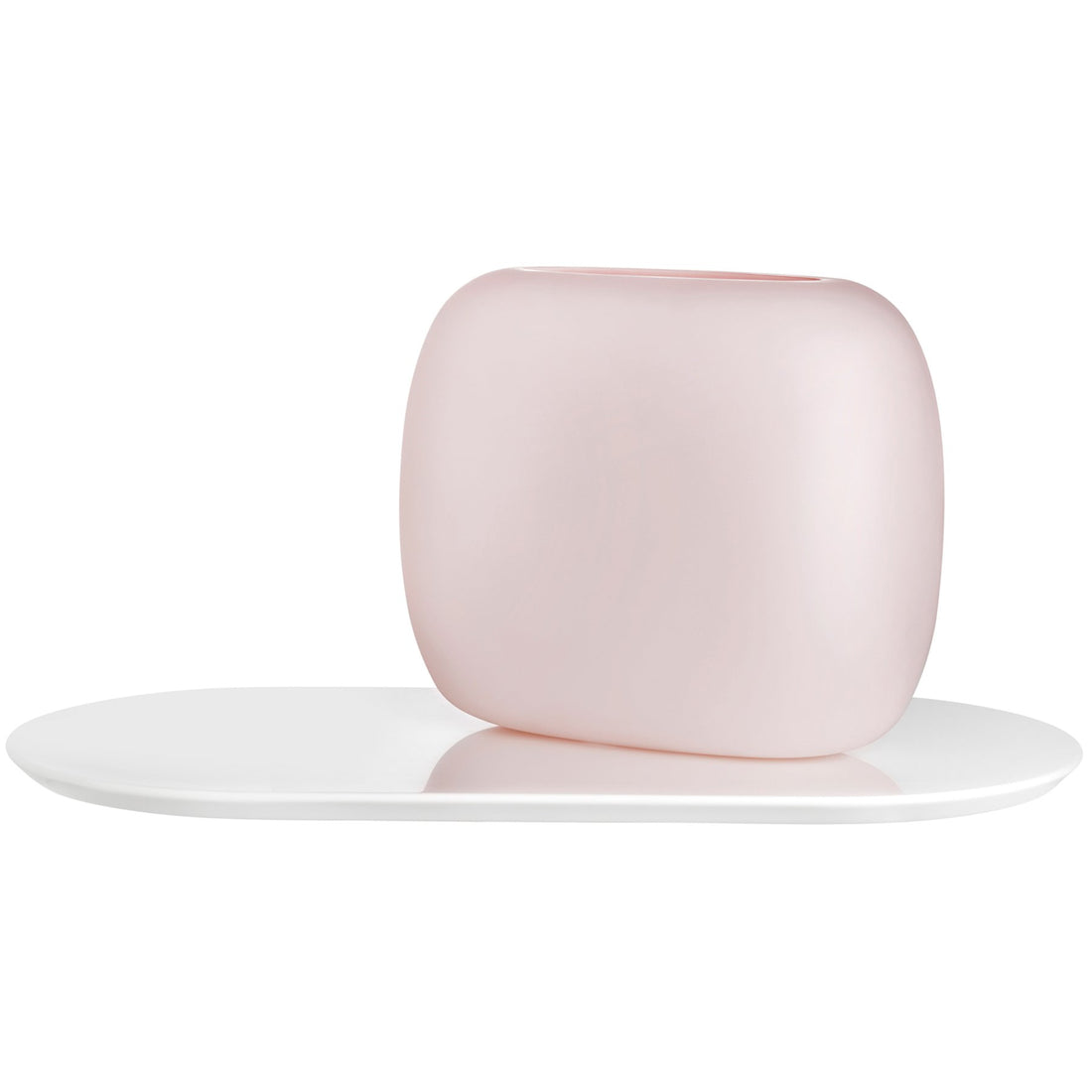 Sweets
Sweets Vase Opal Pink with White Glossy Base Large
Free shipping on European and UK orders over €100
Design by Adrien Rovero
Simple in form, but surprising in colour and texture, the NUDE Sweets collection presents three minimalist vases. Each piece comprises a sandblasted opal pink crystalline vessel and a glossy white base — including this large version, ideal for displaying flowers on cabinets and tables.
Height: 270 mm
Width:320 mm
Depth: 170 mm
Material top: Lead-free crystal

The mastery and craftsmanship of handmade glass is a signature of NUDE.
NUDE prides itself in its artisanal approach to glassware, specializing in handmade, pure crystalline glass, be the pieces blown or press-blown. With their Master blowers, NUDE continues to hand
make much of the world's most acclaimed glassware.
We recommend washing this product by hand using a soft sponge, brush or by hand.
Please avoid using the scourer side of the sponge as it will create scratching on the surface of the glass.
After hand washing, let the product dry. Finish cleaning by drying and polishing the product using a soft cloth, preferably microfiber.
Introducing
Adrien Rovero
Adrien Rovero's designs often appear to be simple – an endlessly transformable sofa made from elegantly upholstered blocks, for example, or a collection of animal toys made from high quality leather off-cuts – but are inevitably the result of complex considerations. Adrien grew up in the Swiss countryside outside Lausanne, where he started making things from an early age, picking up both man-made and natural objects and turning them into something new. "I've always loved the idea of transformation," he says. In his studio in Renens, he works on furniture, lighting and exhibition designs, and teaches one day a week at the ECAL (L'Ecole Cantonale d'Art de Lausanne).