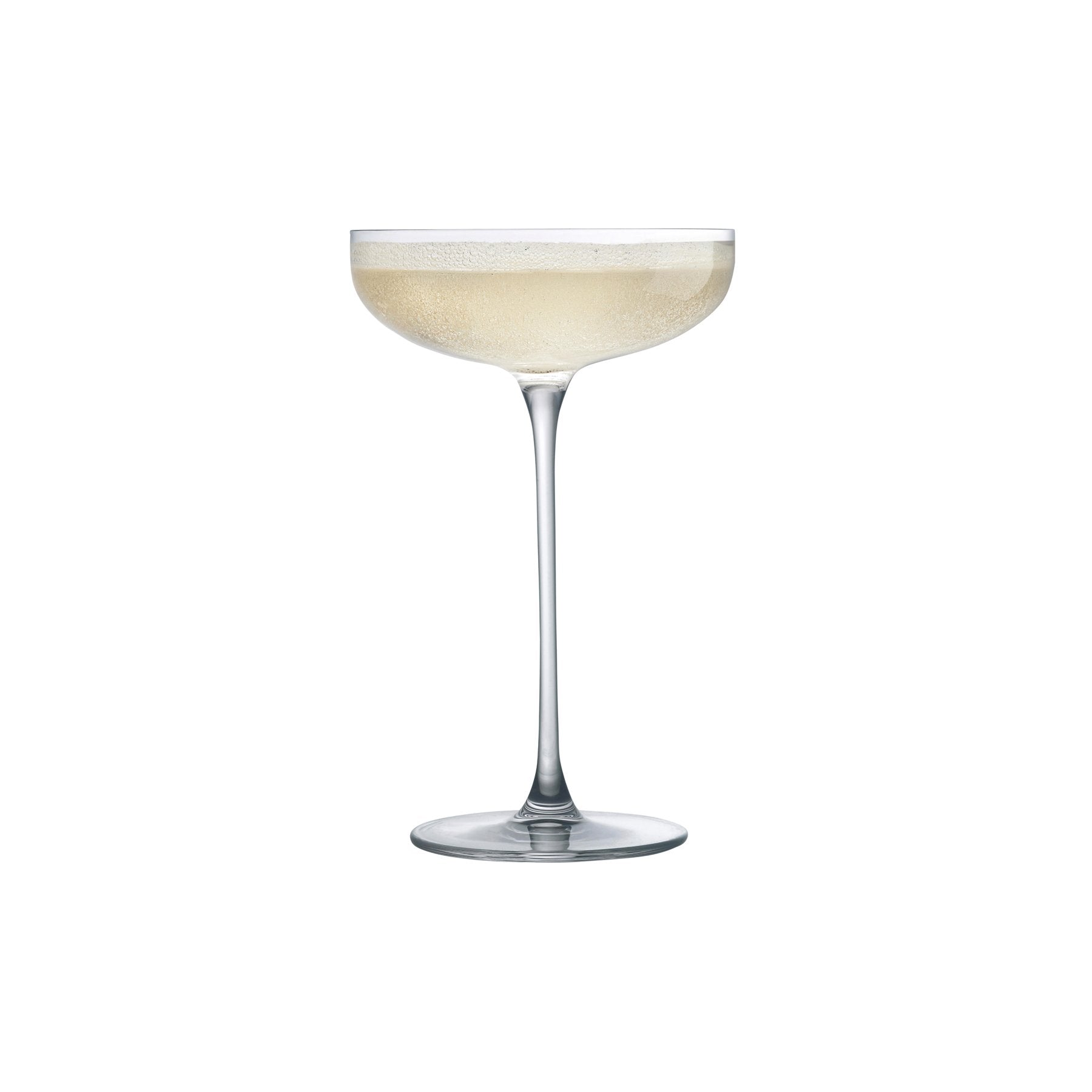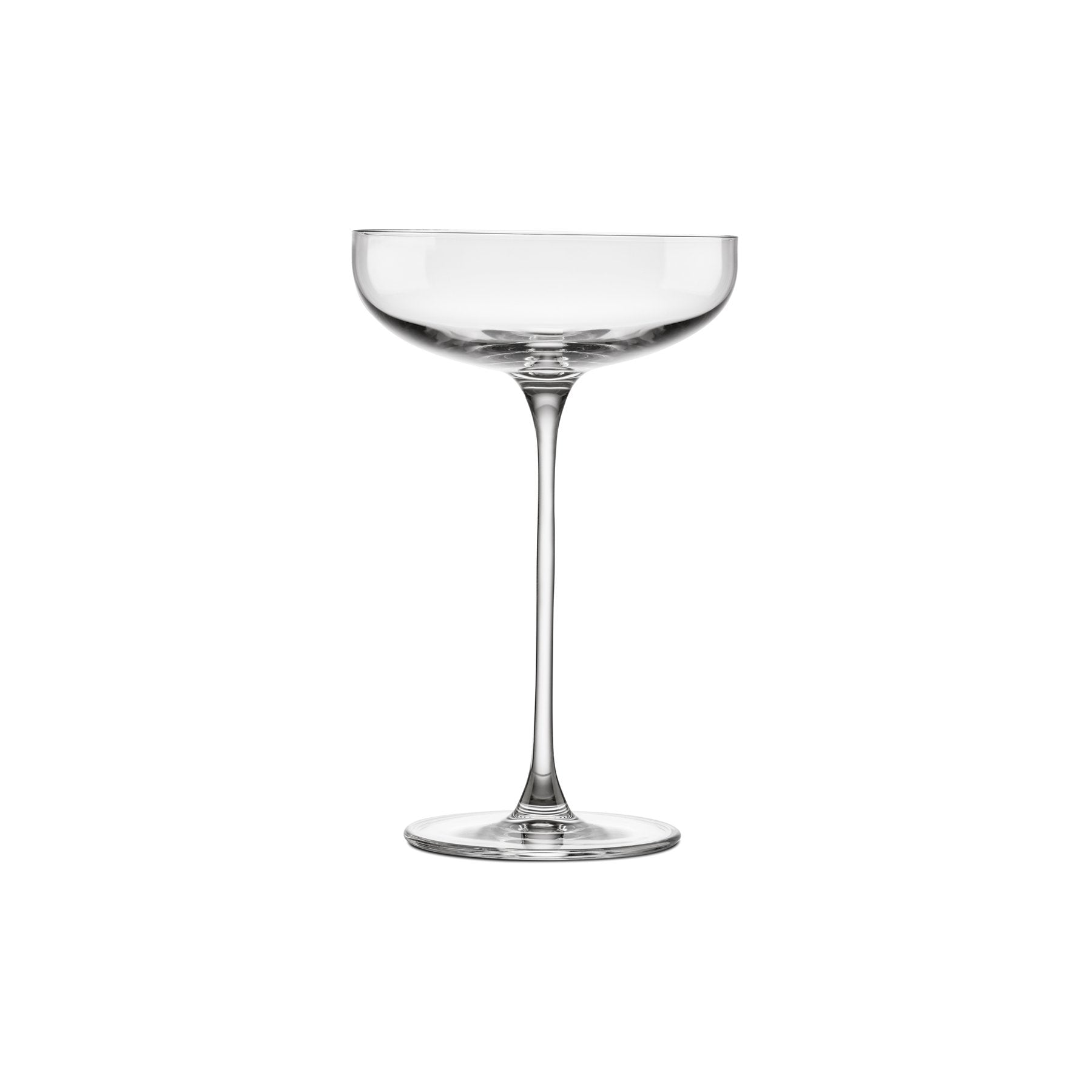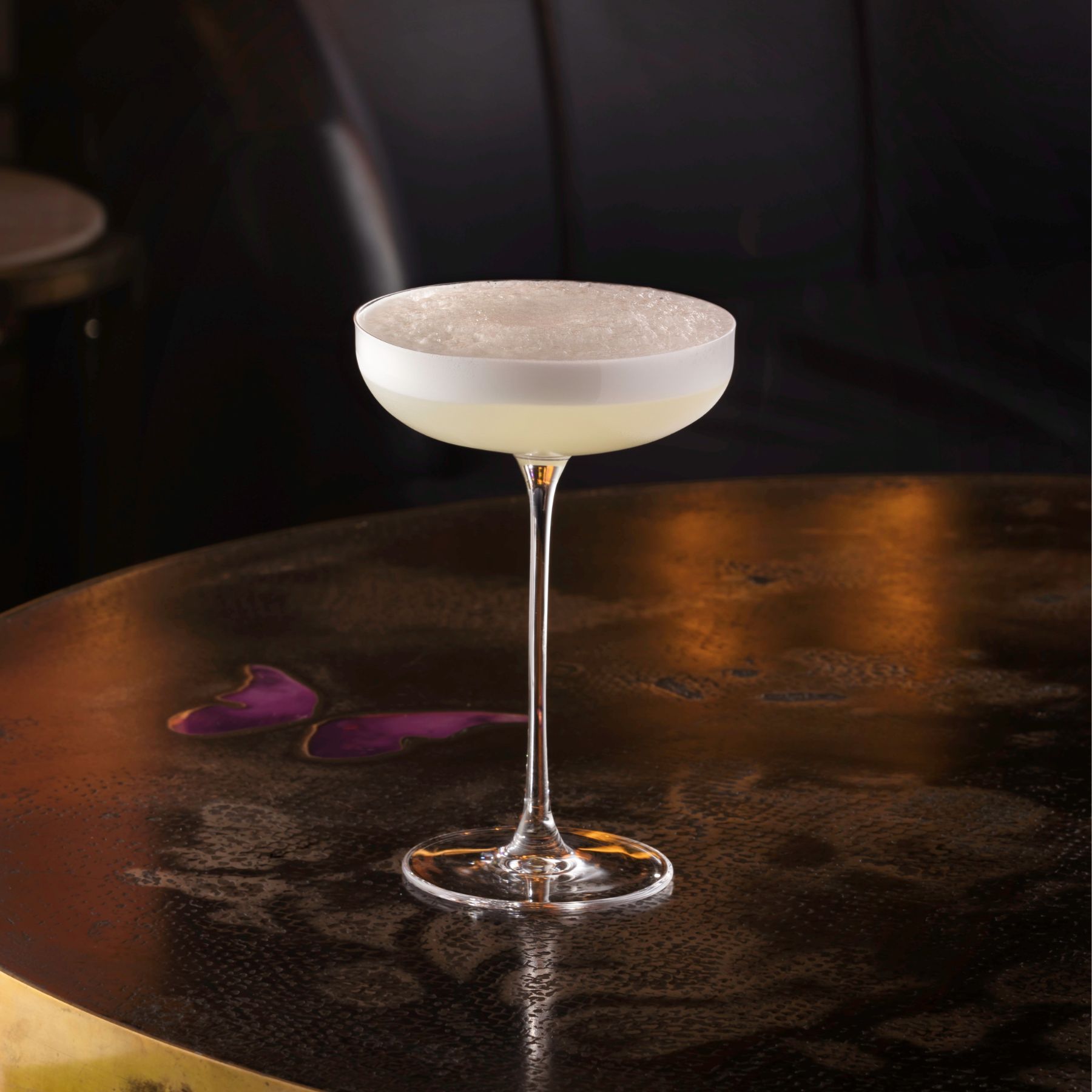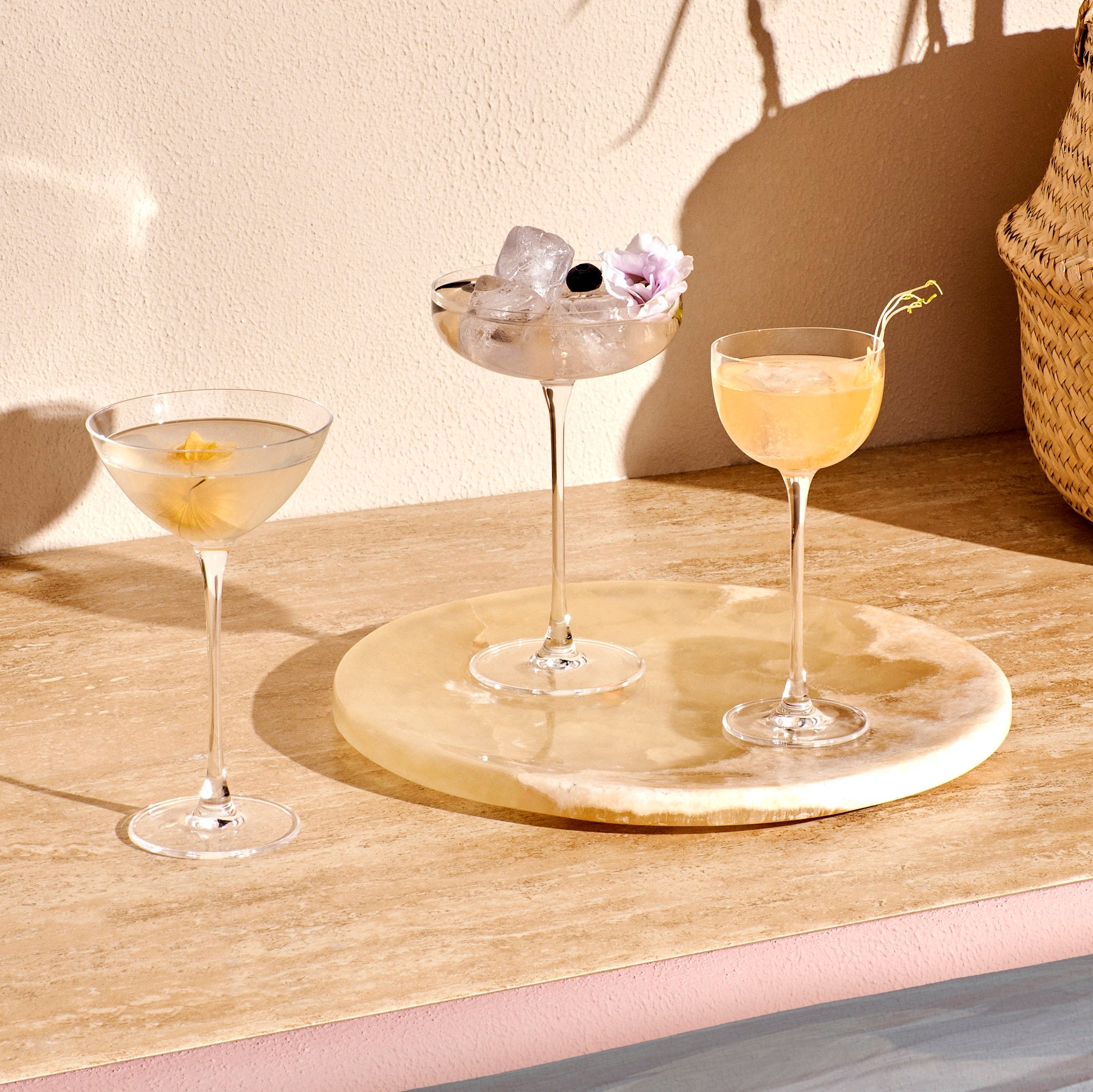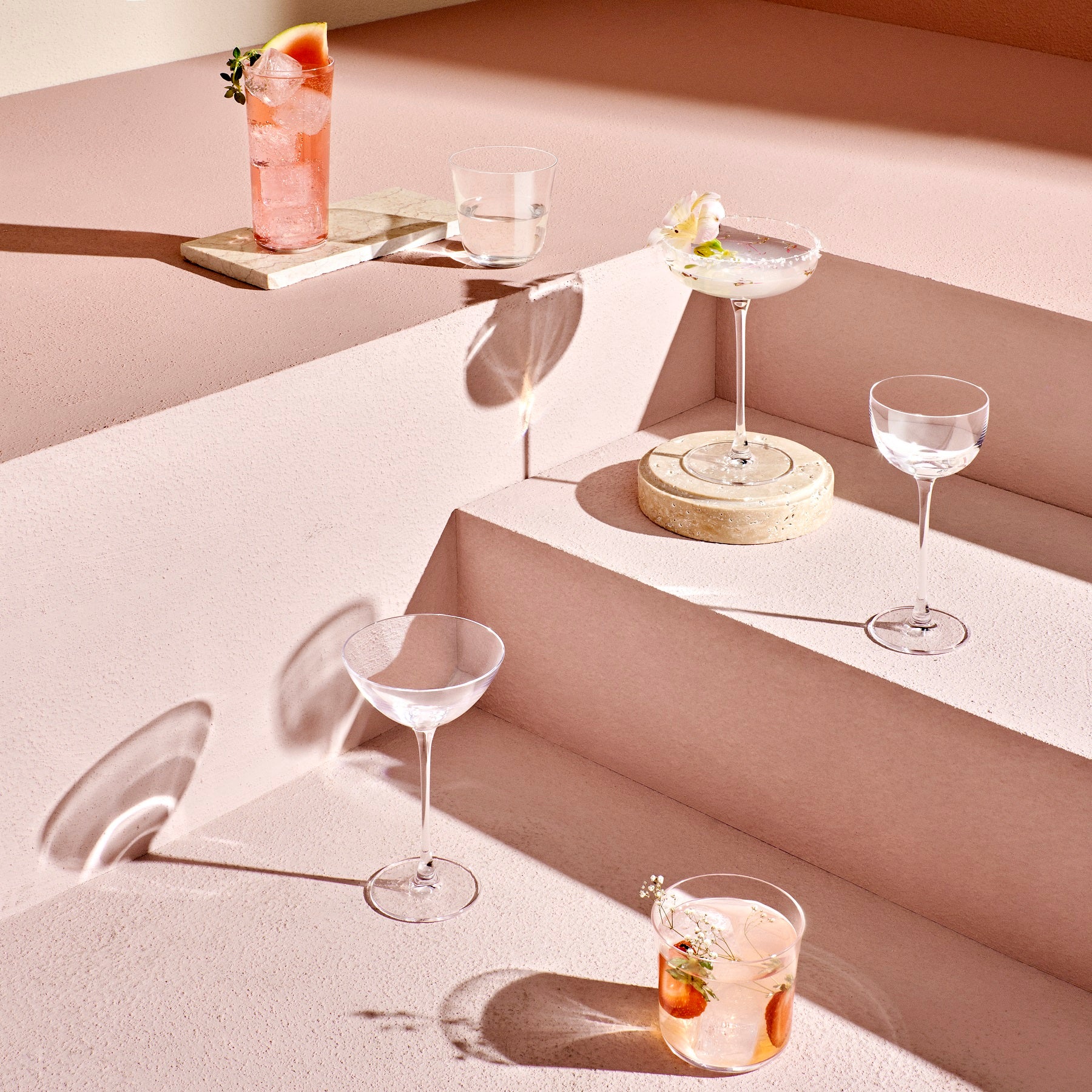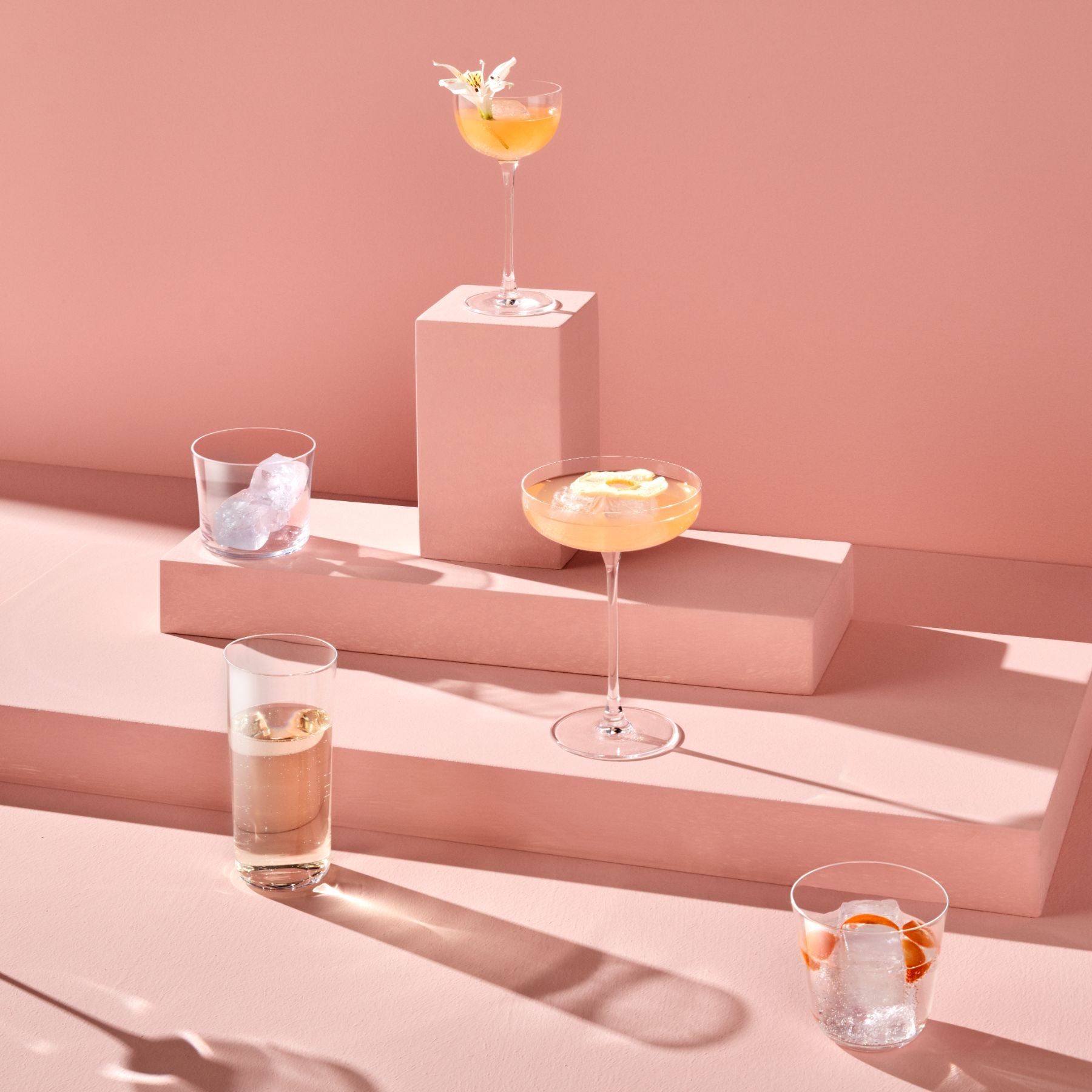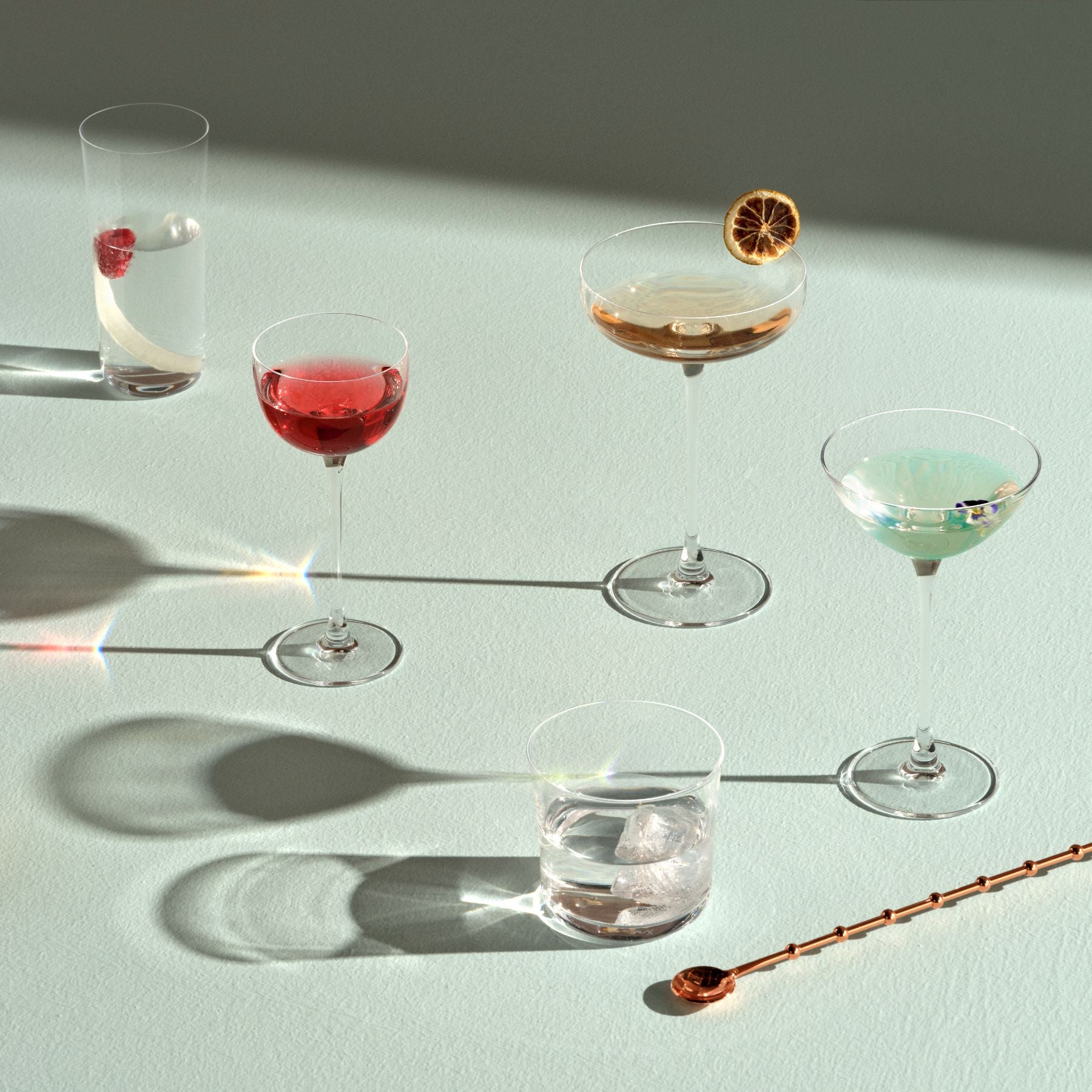 Design by Rémy Savage
A modern addition to the tabletop or a drink trolley – these expertly crafted coup glasses stand out with their sharp and precise silhouettes. Part of the NUDE Savage collection designed by the world-class mixologist Rémy Savage, their minimalist design works equally well in casual and formal settings. Presented in a set of two.
Capacity: 220 cc
Height: 174 mm
Diameter: 110 mm
Material: Lead-free crystal
The product is dishwasher safe, though we advise the following:
• Choose the most suitable glass washing program which may help you to get the best hygiene and appearance performance.
• We recommended washing glassware with water which has a hardness between 4° - 6°dH.
• The ideal washing temperature for glassware is between 50°C to 65°C.
• Once your dishwasher cycle has finished, open the dishwasher to allow excess steam to be released.
• Once your dishwasher cycle has finished, open the dishwasher to allow excess steam to be released.
INTRODUCING
Remy Savage
Remy Savage's bartending career started a little over 10 years ago as he worked in pubs in France to finance his Philosophy studies. He there found a passion in spirits and flavours but above all serving people. He settled in Paris for 5 years at the head of Little Red Door where he tried to playfully question the drinking experience, always implementing philosophical notions in his thought process, from the lighting to the menu design every detail serves a purpose in Remy's mind. Savage took the "big job" at the Artesian in 2017, worked for 2 years to rebuild the reputation of one of the most notorious bars on the planet using the media of menus to express an individual idea.

His creativity and unique way to look at the bar experience got him many accolades, including "World's Most Imaginative Bartender" in 2014 and "Best European Mixologist" at the Berlin Bar Convent in 2018. Recently Remy joined the team at Le Syndicat in order to open a bar tabac inspired venue in Paris while he carries his London plan to associate art and drinks opening "Bar Nouveau", an art nouveau inspired cocktail bar.