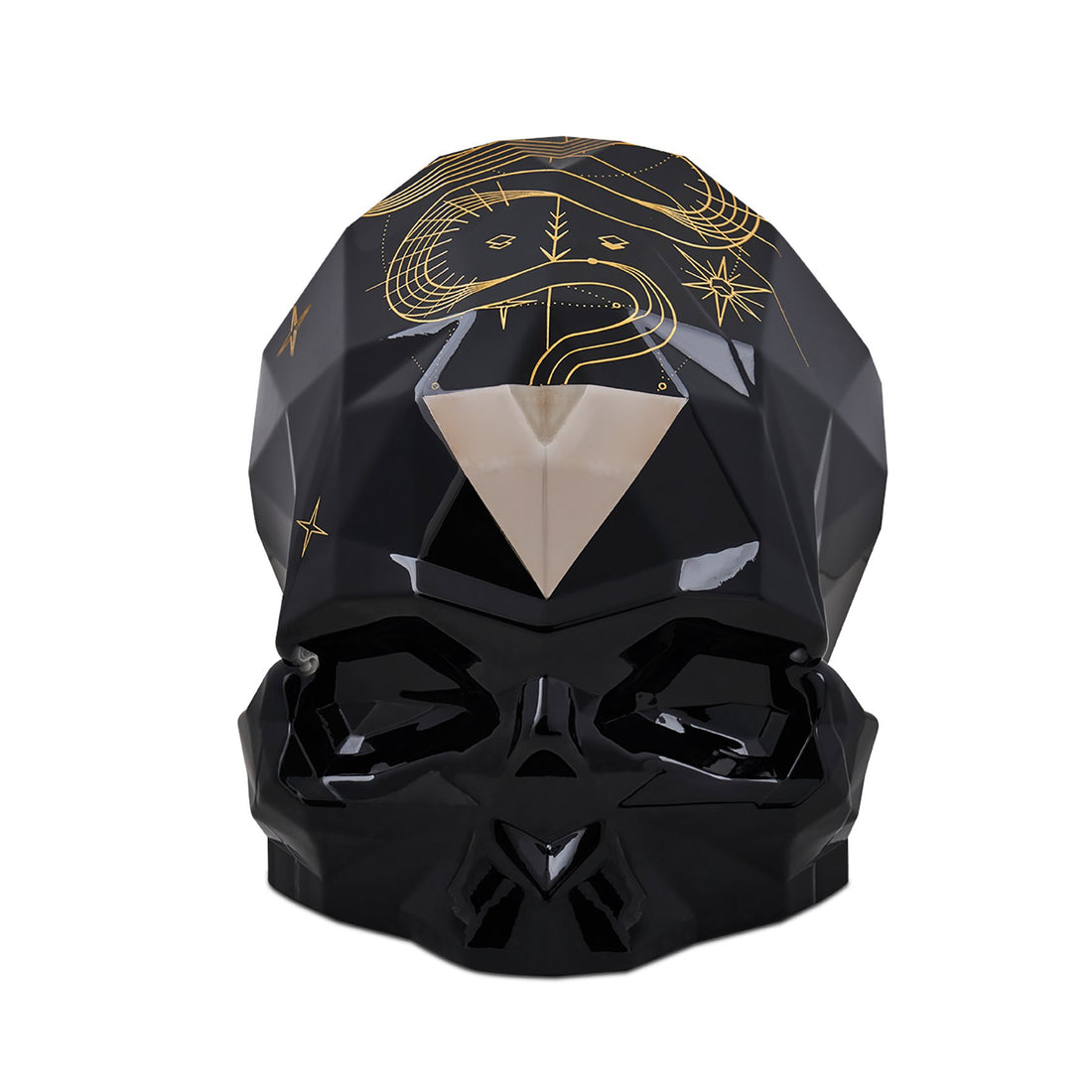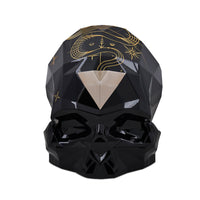 Free shipping on European and UK orders over €100
Art design by Erensu Ekmekçiler / Design Memento Mori by Ali Bakova
Inspired by the notions of time, mystery and magic – this uniquely sculptural NUDE Rock & Pop piece applies an intricate etching, created by the Istanbul-based tattoo artist Erensu Ekmekçiler, to the luminous crystalline base. The enigmatic motif is characterised by bold geometric arrangements in metallic tones, which highlight the austere and dramatic skull-shaped silhouette – originally designed by Ali Bakova for our Memento Mori collection . A true work of art – only five are available worldwide.
This limited edition will have an average delivery time of 4-6 weeks.
Height: 210 mm
Width: 198 mm
Depth: 260 mm
Material: Lead-free crystal
Limited edition - only 5 available worldwide
The mastery and craftsmanship of handmade glass is a signature of NUDE.
NUDE prides itself in its artisanal approach to glassware, specializing in handmade, pure crystalline glass, be the pieces blown or press-blown. With their Master blowers, NUDE continues to hand
make much of the world's most acclaimed glassware.
We recommend washing this product by hand using a soft sponge, brush or by hand.
Please avoid using the scourer side of the sponge as it will create scratching on the surface of the glass.
After hand washing, let the product dry. Finish cleaning by drying and polishing the product using a soft cloth, preferably microfiber.
Introducing
Erensu Ekmekçiler