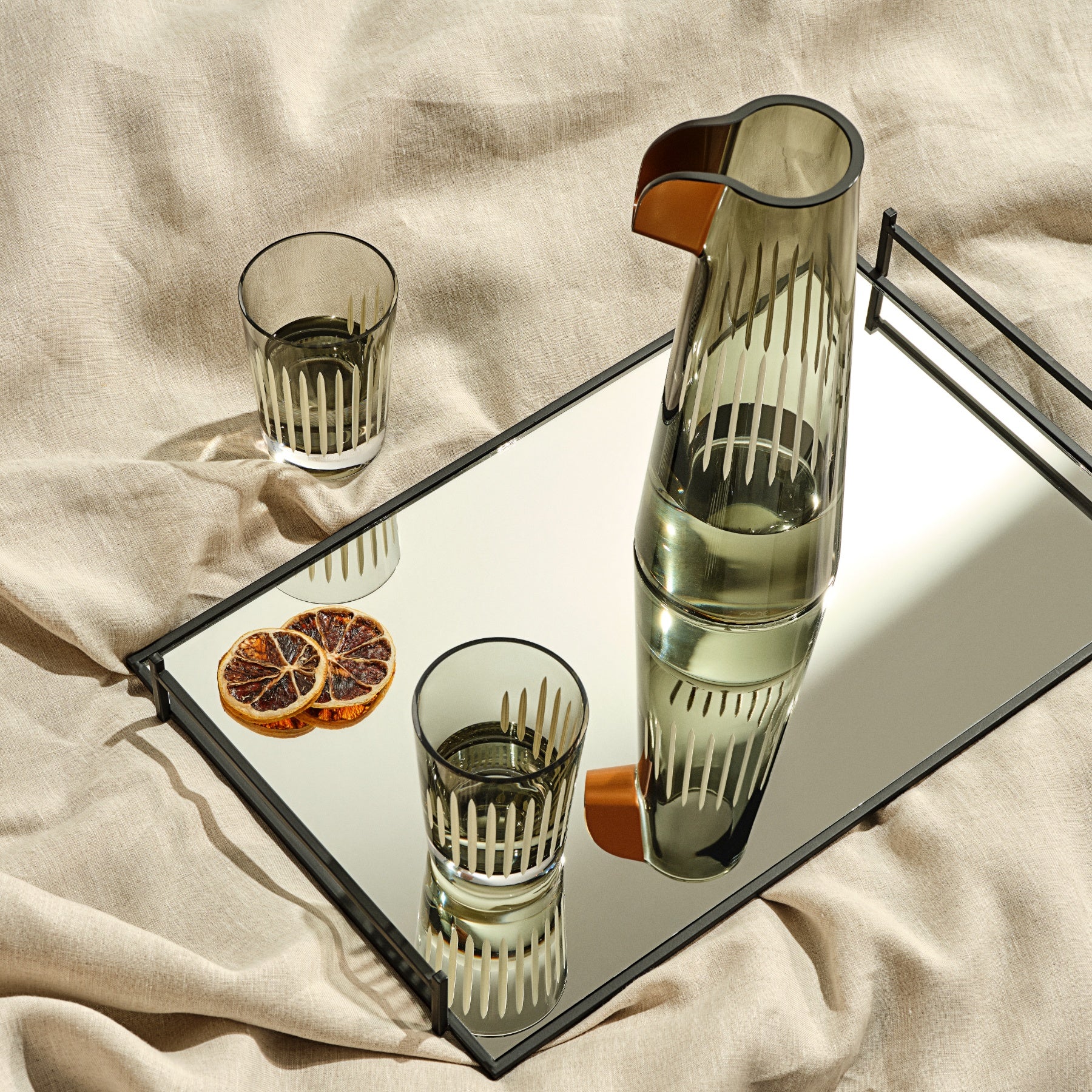 Design by Tomas Kral
The NUDE Parrot carafe and tumbler set pairs the functional with the fabulous. The clear crystalline surface has been expertly hand etched and painted, in a nod to the traditional glass craftsmanship, while the subtle colourway enhances its modern appeal. Notice sculptural silhouette of the carafe crowned with a contrasting spout for a sleek but also practical finishing touch.
Carafe
Capacity: 750 cc
Height: 250 mm
Diameter: 97 mm
Glass
Capacity: 240 cc
Height: 100 mm
Diameter: 70 mm
Material: Lead-free crystal
The mastery and craftsmanship of handmade glass is a signature of NUDE.
NUDE prides itself in its artisanal approach to glassware, specializing in handmade, pure crystalline glass, be the pieces blown or press-blown. With their Master blowers, NUDE continues to hand
make much of the world's most acclaimed glassware.
We recommend washing this product by hand using a soft sponge, brush or by hand.
Please avoid using the scourer side of the sponge as it will create scratching on the surface of the glass.
After hand washing, let the product dry. Finish cleaning by drying and polishing the product using a soft cloth, preferably microfiber.
INTRODUCING
Tomas Kral
Switzerland-born Tomas Kral established his product design studio in Lausanne in 2008 while still earning the third of his degrees in industrial, product and luxury design at the Ecole Cantonale d'Art de Lausanne (ECAL). Kral is preoccupied with materials and processes, industrial production and research, so that, out of complex investigations, he produces exquisitely simple pieces, ranging from tabletop objects to lighting, furniture and accessories in glass, cork and ceramic. He has also been a recipient of the Swiss Federal Design Award.