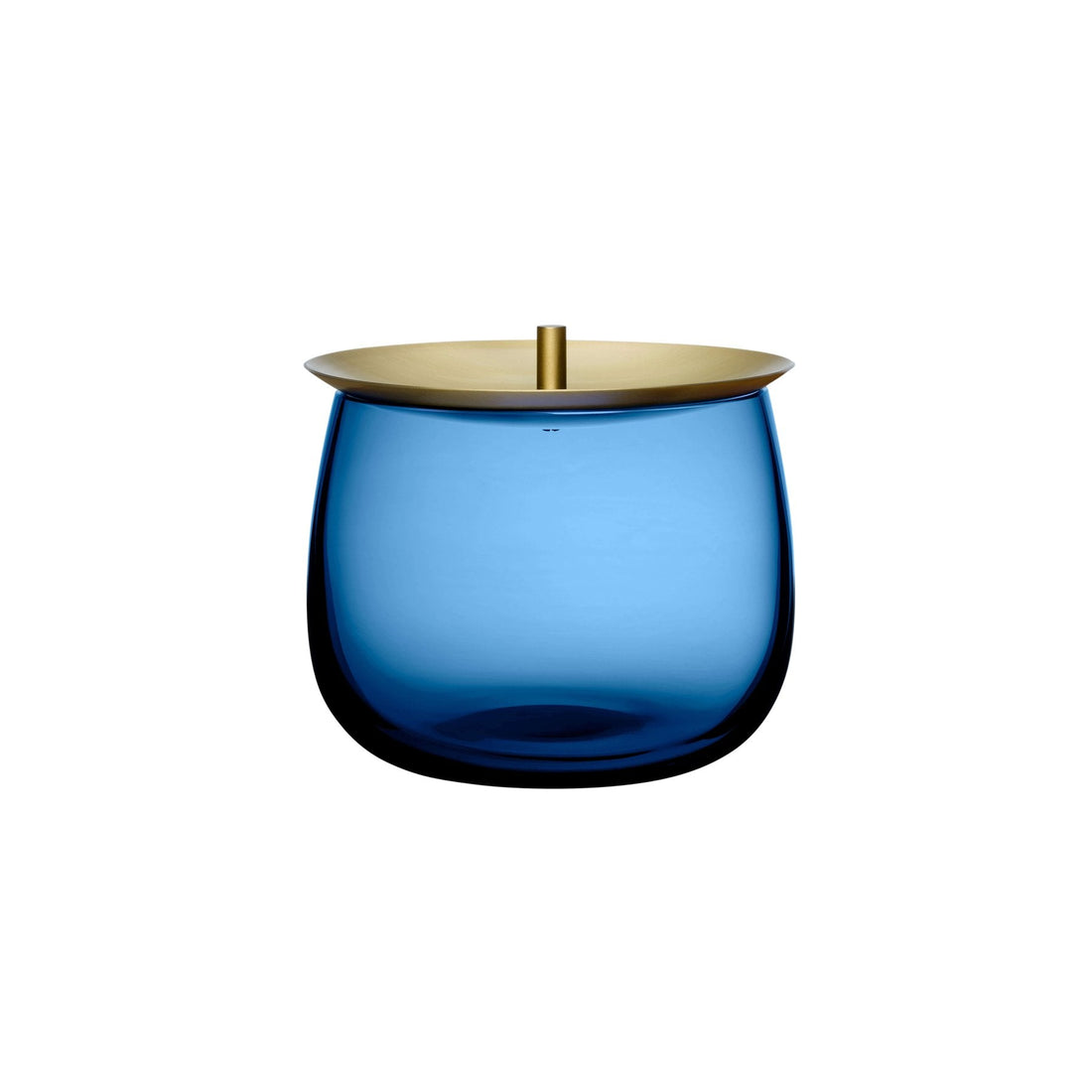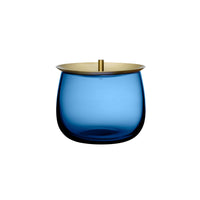 Beret
Beret Storage Box Small Cobalt with Brass Lid
Free shipping on European and UK orders over €100
Design by Sebastian Herkner
A nod to France's famous headgear, this NUDE Beret storage box in cobalt blue comprises a small crystalline glass container and a silky-looking brass lid. The collection's clash of colours and textures presents a realm of opportunities for each item to function both independently or alongside its counterparts.
Glass container
Height: 107 mm
Diameter: 130 mm
Material: Lead-free crystal
Brass lid
Height: 25 mm
Diameter: 130 mm
Material: brass
Suitable for foods
The mastery and craftsmanship of handmade glass is a signature of NUDE.
NUDE prides itself in its artisanal approach to glassware, specializing in handmade, pure crystalline glass, be the pieces blown or press-blown. With their Master blowers, NUDE continues to hand
make much of the world's most acclaimed glassware.
We recommend washing this product by hand using a soft sponge, brush or by hand.
Please avoid using the scourer side of the sponge as it will create scratching on the surface of the glass.
After hand washing, let the product dry. Finish cleaning by drying and polishing the product using a soft cloth, preferably microfiber.
Introducing
Sebastian Herkner
Born in 1981 in Bad Mergentheim, Germany, Sebastian Herkner earned a degree in product design at the Offenbach University of Art and Design. There, he began to design objects and furniture that synthesize cultures, combine new technologies with traditional craftsmanship, highlight the beauty of his materials and draw renewed attention to the details. Herkner interned at Stella McCartney in London, deepening his knowledge of materials, colors, structures and textures. He opened his award-winning design studio in Offenbach am Main in 2006, and has worked for various brands on interior, exhibition, and museum design projects. Since 2007, Herkner has taught at HfG Offenbach am Main as a visiting lecturer.