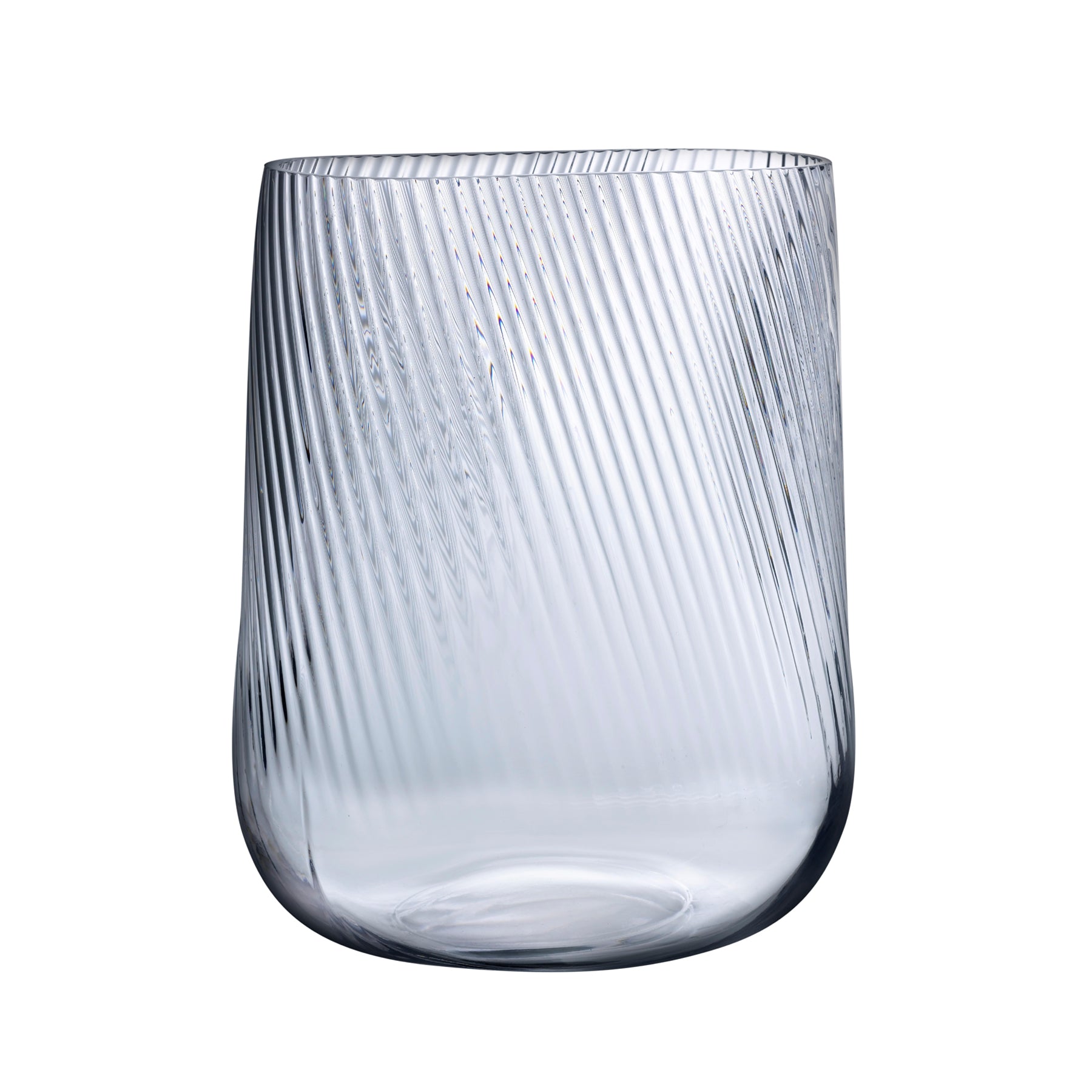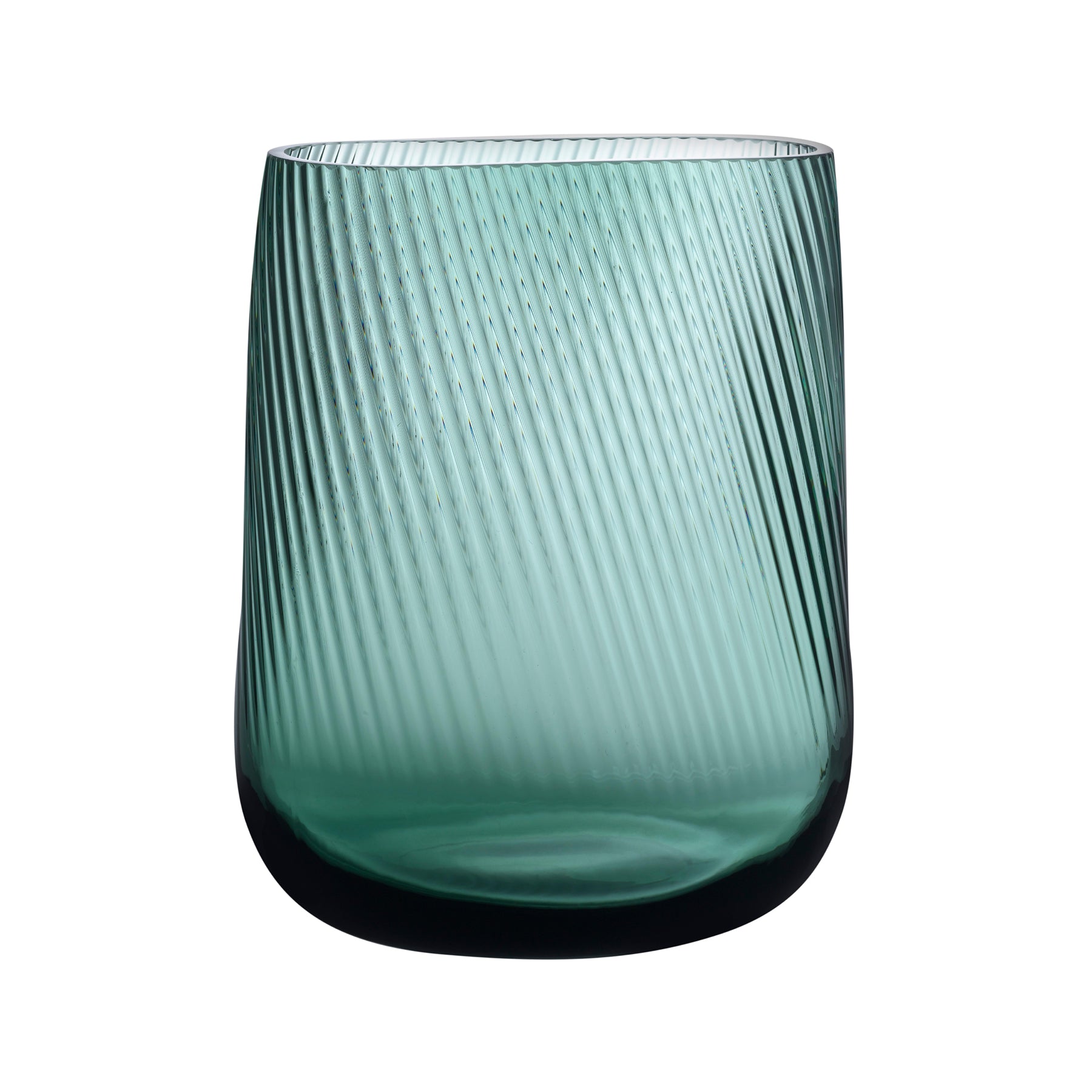 Design by Defne Koz
This NUDE Opti crystalline vase combines the collection's signature simplified form with a mesmerising, vertical ripple pattern. Designed by Defne Koz, the result in an exciting interplay of textures, shapes and angles, further enhanced by the sharp, flat-cut rim. There are two different sizes and two glass options available.
Height: 242.5 mm
Width: 200 mm
Depth: 87 mm
Material: Lead-free crystal
The mastery and craftsmanship of handmade glass is a signature of NUDE.
NUDE prides itself in its artisanal approach to glassware, specializing in handmade, pure crystalline glass, be the pieces blown or press-blown. With their Master blowers, NUDE continues to hand
make much of the world's most acclaimed glassware.
We recommend washing this product by hand using a soft sponge, brush or by hand.
Please avoid using the scourer side of the sponge as it will create scratching on the surface of the glass.
After hand washing, let the product dry. Finish cleaning by drying and polishing the product using a soft cloth, preferably microfiber.
INTRODUCING
Defne Koz
Turkish industrial designer Defne Koz studied at Domus Academy in Milan before joining the studio of Memphis legend Ettore Sottsass. Her work synthesizes her Turkish roots with Italian culture and explores a wide range of product types. It humanizes new technologies, rediscovers artisanry, and highlights material sensuality. With Marco Susani in Chicago, Koz co-founded Koz Susani Design to create hightech devices, high-touch materials and interaction design, luxury crafts, mass-manufactured products and domestic objects. Koz has earned awards from Elle Decor International, RedDot and the German Design Council while her work has been exhibited around the globe, from Milan's Triennale and MARTa Herford to Galleria Post Design and Ozone Gallery Tokyo.