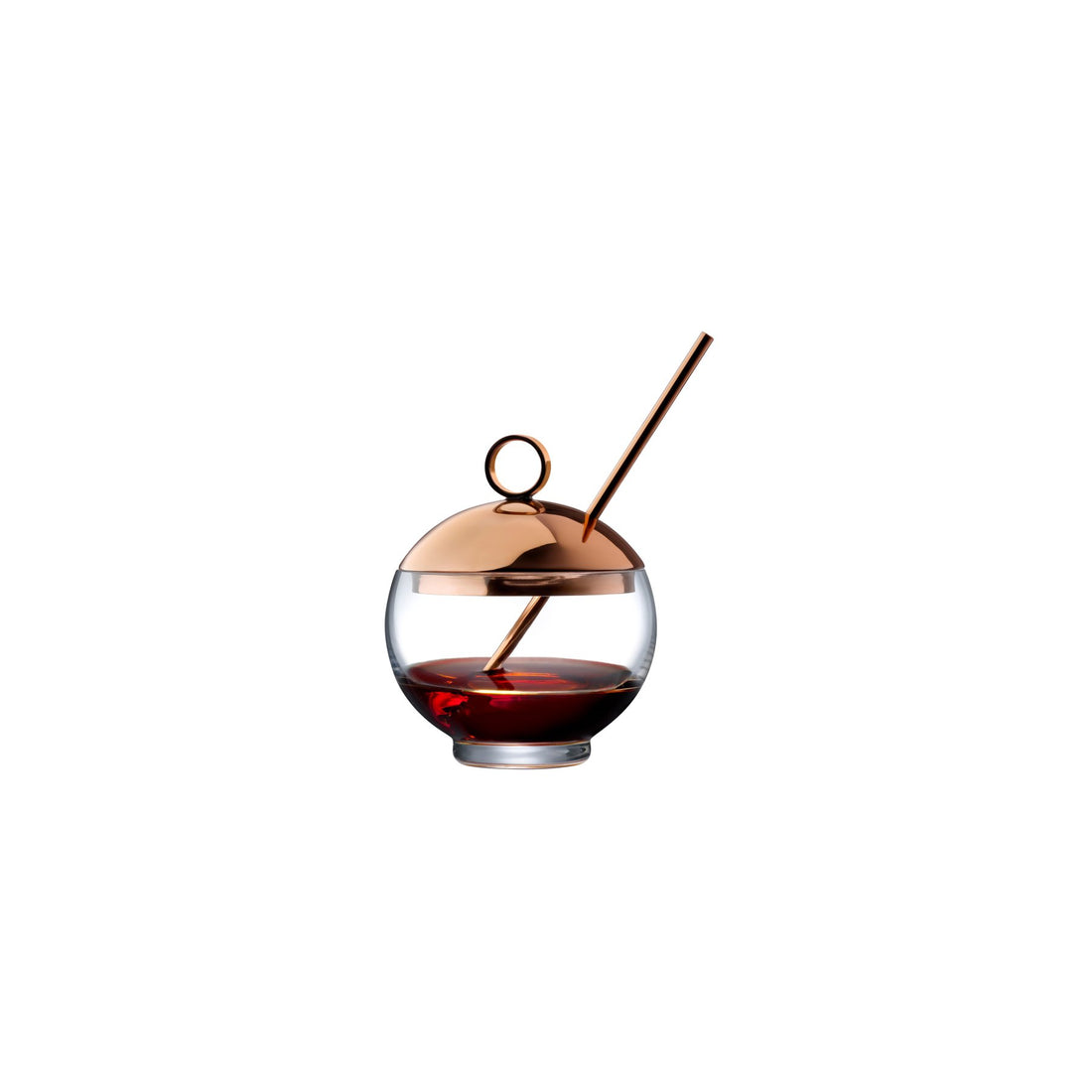 Free shipping on European and UK orders over €100
Design by Brad Ascalon
Bold and playful, the NUDE Hepburn alchemy glass is distinctive for its clean lines and glossy copper accents — the classic yet modern combination exudes glamour. Whether used to serve drinks or admired for its aesthetic value, this fine crystalline glass design will survive the test of time, both aesthetically and practically.
Capacity: 275 cc
Height: 122.5 mm
Diameter: 92 mm
Material: Lead-free crystal
Material lid:
The mastery and craftsmanship of handmade glass is a signature of NUDE.
NUDE prides itself in its artisanal approach to glassware, specializing in handmade, pure crystalline glass, be the pieces blown or press-blown. With their Master blowers, NUDE continues to hand
make much of the world's most acclaimed glassware.
We recommend washing this product by hand using a soft sponge, brush or by hand.
Please avoid using the scourer side of the sponge as it will create scratching on the surface of the glass.
After hand washing, let the product dry. Finish cleaning by drying and polishing the product using a soft cloth, preferably microfiber.
Introducing
Brad Ascalon
Third generation designer Brad Ascalon established his eponymous,
award-winning New York City studio in 2006 after studying industrial
desig versity in Brooklyn. Today, the studio specialises in the design of
furniture, as well as lighting, packaging, and other consumer products,
following an ethos rooted in straightforward design and a balance of
form, function and concept.